Office Leasing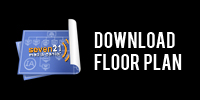 Join The Hudson Valley's only Complete Media Production and Entertainment Center. The Seven21 Media Center is a collaborative production facility where independent media professionals from every facet of the industry unite to share projects, resources, knowledge, and creative inspiration. Whether your specialty is Film, Video, Photography, Music, Audio, Graphics, Animation, Internet, Technology, Arts, Entertainment, or communications…relocate your growing company here. We offer office suites from 200 to 2000 sqft. Rates starting as low as $350 per month (check our
floor plan
for availability)
Long Term Leasing:
Relocate your business, or start a new one with flexible lease terms and affordable rates.
Customize your office suite, production studio, artist loft, or creative space.
Short term rentals:
Shooting a film in the area and need production offices? Or working on a special project?
Choose from fully furnished or unfurnished office spaces with no long-term commitment.
Make use of all the great production resources without having to leave the building.
Building Amenities:
High visibility, high traffic location, and easy access from anywhere in the region
High-tech, artfully decorated common areas
Shared conference room and lounge
Broadband WiFi access
New network infrastructure and Data Center
Generator backup power
Plenty of off-street parking (70 car parking lot)
Card access and building security
Access to sound stages, equipment rentals and other services
Collaboration with other media professionals
Educational seminars
Facility Advertising and promotions
Not looking for a permanent space, how about our virtual office services, or membership programs?
Check the Conference Room Availability Here: